Accolades
Awards and achievements through our efforts down the years
BCA Qualifications
The Building and Construction Authority (BCA) is an agency under the Ministry of National Development of Singapore, championing the development towards an excellent built environment for Singapore. BCA administers the Contractors Registry to serve the procurement needs of government departments, statutory bodies and other public sector organisations.
A building contractor must be registered with BCA in order to conduct business with the public sector. The scope of registration is grouped into major workhead categories, and a contractor is graded in each of the workhead based on factors such as her financial standing, experience, track record and expertise. Although not a requirement when conducting business outside of the public sector, such qualifications with BCA serves as a benchmark in providing a level of confidence to the private sector.
Conint is a registered General Builder Class 1 (GB1) with the following workheads:
| Workhead | Title | Category | Grade | * Tendering Limit |
| --- | --- | --- | --- | --- |
| CW01 | General Building | Construction | B1 | S$45,000,000 |
| CW02 | Civil Engineering | Construction | C1 | S$4,500,000 |
| CR06 | Interior Decoration & Finishing Works | Construction Related | L4 | S$7,500,000 |
| CR13 | Waterproofing Installation | Construction Related | L1 | S$750,000 |
| ME05 | Electrical Engineering | Mechanical & Electrical | L2 | S$1,500,000 |
| ME12 | Plumbing & Sanitary Works | Mechanical & Electrical | L2 | S$1,500,000 |
* Tendering limits valid from 1 Jul 2021 to 30 Jun 2022
Awards & Achievements
Since our incorporation, we have toiled with many challenging but satisfying projects. Along the way, we have relentlessly put in efforts to match and achieve standards in the industry and beyond.
Here we highlight our key achievements…

Singapore SME 1000 2012
Conint Pte Ltd achieved Singapore SME 1000 award in the year 2012.
The "Singapore SME 1000" (SME 1000) ranks and recognizes the nation's most successful small and medium enterprise (SME) companies and confer the awards based on annual financial performance of sales/turnover.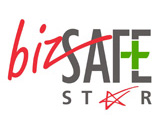 bizSAFE Star
The bizSAFE Star is the highest level in a 5-step programme. The bizSAFE programme promotes workplace safety and health through the recognition of our safety efforts, starting from our top management demonstrating commitment towards WSH, to acquiring risk management capabilities and implementing a WSH Management System.
For more information on the bizSAFE programme, visit WSH Council.
ISO 14001:2015
Environmental Management Systems
Conint Pte Ltd has achieved the ISO 14001 Environmental Management Systems standard.
This standard enables an organization to develop and implement policies and objectives which take into account legal and other requirements to which the organization subscribes, and information about significant environmental aspects.

ISO 9001:2015
Quality Management
Systems
Conint Pte Ltd has maintained the ISO 9001 Quality Management Systems (QMS) standard since 2003.
This standard specifies the requirements for a quality management system, demonstrating our ability to consistently provide product that meets customer and applicable regulatory requirements, and aims to enhance customer satisfaction through the effective application of the system.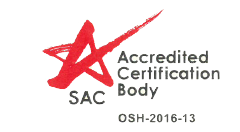 OHSAS 18001:2018
Occupational Health & Safety Management Systems
Conint Pte Ltd has maintained the OHSAS 18001 Occupational Health & Safety Management Systems standard since 2006.
This standard enables an organization to provide safe and healthy workplaces by preventing work-related injury and ill health, as well as by proactively improving its OH&S performance.